SIMOL, the Monitoring System for Community Participation in Water Resources Governance and Integrated Management,encourages –from the perspective of applied research- the territorial governance of water in Ñuble, Chile, where the participation of rural community organizations is essential.
Since 2020, it aims to contribute to inclusive governance processes, where the criteria, assessment and proposals made by community water network users (potable and non-potable) are crucial components of integrated water basin governance.
Its objective is to make available in Chile a local monitoring system, validated by the communities in Ñuble, which includes physical and socio-cultural variables in the local water monitoring.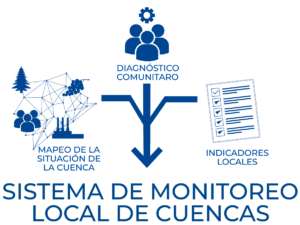 GENERAL OBJECTIVE
To design a transferable monitoring system that ensures local participation in integrated water basin management, based on scientific evidence drawn from local environmental knowledge and derived from a validated pilot test, to be jointly created with actors in the city of Ránquil, in Ñuble, Chile.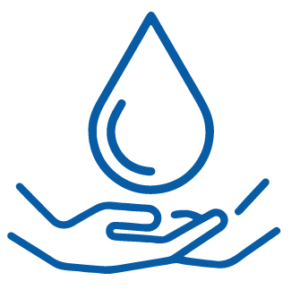 SPECIFIC OBJECTIVES
To implement a pilot process for the mapping of actors and productive uses in the territory.

To prepare a community diagnosis protocol with a participatory approach to the collection and systematization of local environmental knowledge confronted with integrated water basin management.

To design and implement a participatory process for the creation of local indicators for integrated water basin management.

To develop, together with the user organizations, a pilot test for the local monitoring system, in coordination with public and private entities.

To design the technological package for the local monitoring system and its transfer process.